I am fortunate to have been commissioned to create projects that stretch me in wonderful ways. These are ones where a client has approached me, and enabled me to make whatever I please within their context. The projects have been made for live gaming festivals, to tour a public new media arts show, a public installation at a science and technology centre, a collaboration with a regional town, and a staff party.
Some commissioned projects:
---
2015, Playing Kandanga 
Role: Writer-Designer-Director
Project: Playful App commissioned to guide people through the history of a regional Queensland town
Client: Creative Recovery Network (funded by Queensland Arts)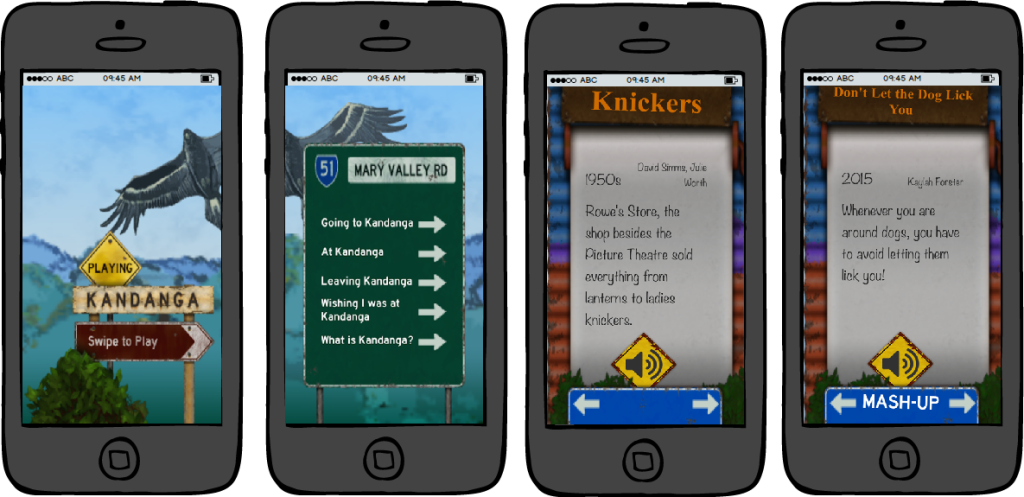 2015, Bakers of Anarchy 
Role: Writer-Designer-Director
Project: Live game
Client: Pop Up Playground's 2015 Fresh Air Festival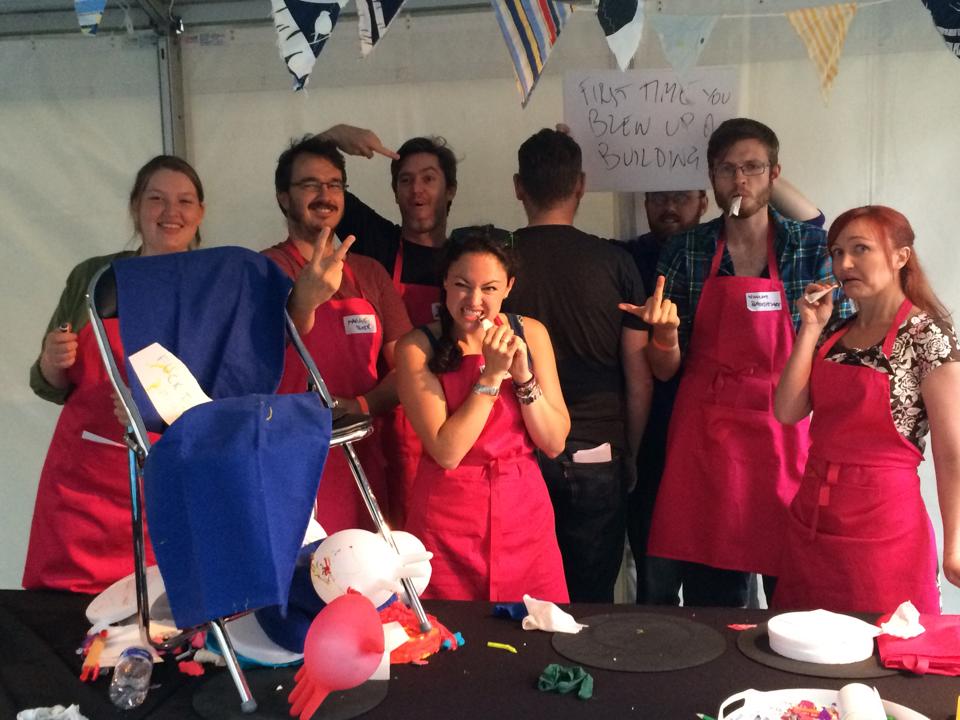 2014-2016, Magister Ludi
Role: Writer-Designer-Director
Project: Online digital game installation to tour Australia (and online)
Client: Commissioned for Experimenta's 6th International Biennial Media Art.
Artist: Goldie Bartlett; Sound Artist: Trevor Dikes; Programmer: Cameron Owen
Awards: Official Selection for the 2014 Freeplay Independent Games Festival's Parallels event at ACMI; Finalist for the 2016 'Digital Narrative' Award, WA Premier's Book Awards; and Finalist for the 2015 International New Media Writing Prize.
Exhibitions: Featured in Cara Ellison's 'Embed with Games' book launch at Babycastles in New York on 23rd Nov, 2015; toured Australia for Experimenta's International Biennial Media Art.
2014, Shenanigans
Role: Boardgame Designer
Project: Commissioned ambient party game for work Christmas party
Client: SAE Creative Media Institute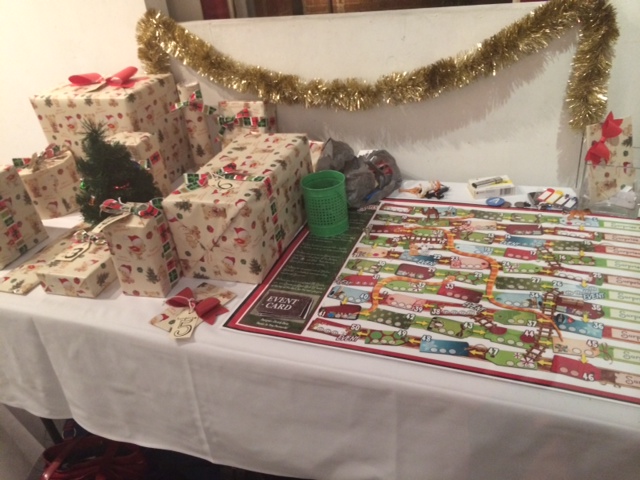 2014, Seance for Lost Stuff
Role: Writer-Designer
Project: Festival card game
Client: Popup Playground Festival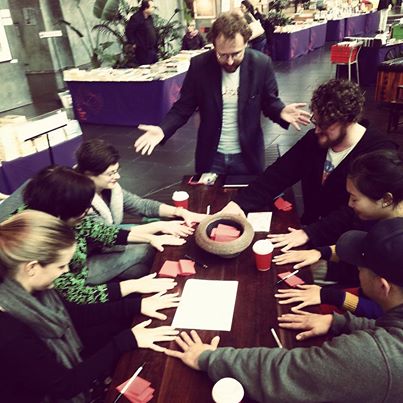 2014, Robot University
Role: Writer, Designer, Producer, Director
Project: 3D multi-touch and gesture-interaction installation at The Cube, QUT
Client: Australian Literature Board and QUT for their Digital Writing Residency
2013, Geminoid HI-4
Role: Speechwriter
Project: Android speech to public
Client: Robotronica Event, Queensland
2013, Deletions and Other Pleasures
Role: Writer-Designer
Project: Online Remix Story
Client: Deletion: The Online Forum in Science Fiction Studies
2013, Sharing Ink
Role: Writer-Designer
Project: Street guerilla kindness project
Client: Sayraphim Lothian
2013, Horas Perditam
Role: Online Live Writer
Project: Experimental narrative play, live and online
Client: Ken Eklund (WriterGuy – USA) and Annette Mees & John Gottschaulk (Coney – UK)
2013, Guardians of Hidden Universes
Role: Writer-Designer (Elroy = artwork, coding, interface design)
Project: Playful Street Story for the phone
Client: Popup Playground Festival
2007, dLux Pony Club
Role: Project Lead
Project: Arts Tour of online virtual world Second Life
Client: dLux/Media/Arts
1997-1998, Christy's Happening Places
Role: Writer, Presenter
Project: Segment on Channel 31's Saturday night variety show 'Armstrong Live'
Client: Armstrong Productions